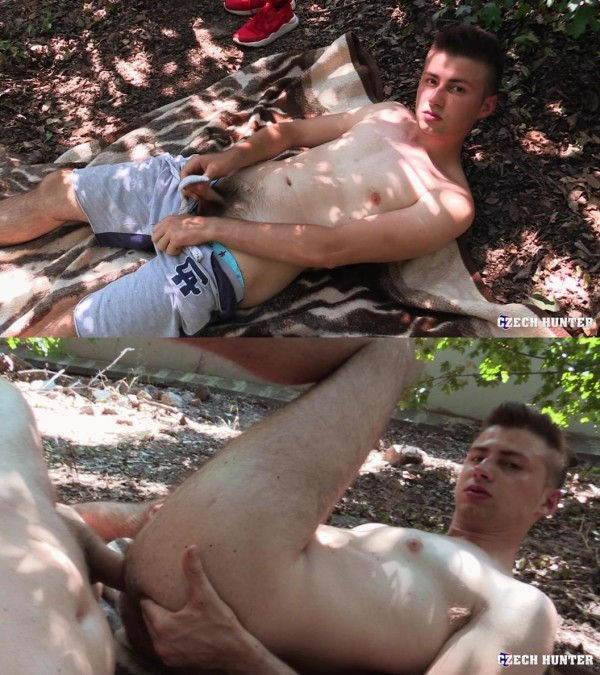 Production year: 2019
Country: Czech Republic
Studio: CzechHunter
Genre: Interview, Blow Job, Anal Sex, Bareback, Outdoor, Big Dicks, Amateur, POV, Masturbation, Kissing, Cumshots, Uncut
Duration: 00:23:53
Description: Milan looked busy when I met him. He was on the way from the gym to his new workplace, where he was supposed to sign a contract.
I offered this sexy cutie 1 000 Crowns for taking me to a nice lookout spot. To save time he took what looked like a shortcut. We had a nice chat while pushing through trees. Milan used to be a programmer and now he wanted to make some significant life changes. I had this weird feeling that he wasn't exactly a good boy in the past. One thing was certain… he was a terrible guide. The shortcut led us nowhere. Well, at least there were no curious eyes around… The place looked like a perfect spot for a nice quickie. Milan was a bit uncomfortable at first but my money convinced him to have the best experience of his life. He enjoyed my cock very loudly and deeply.