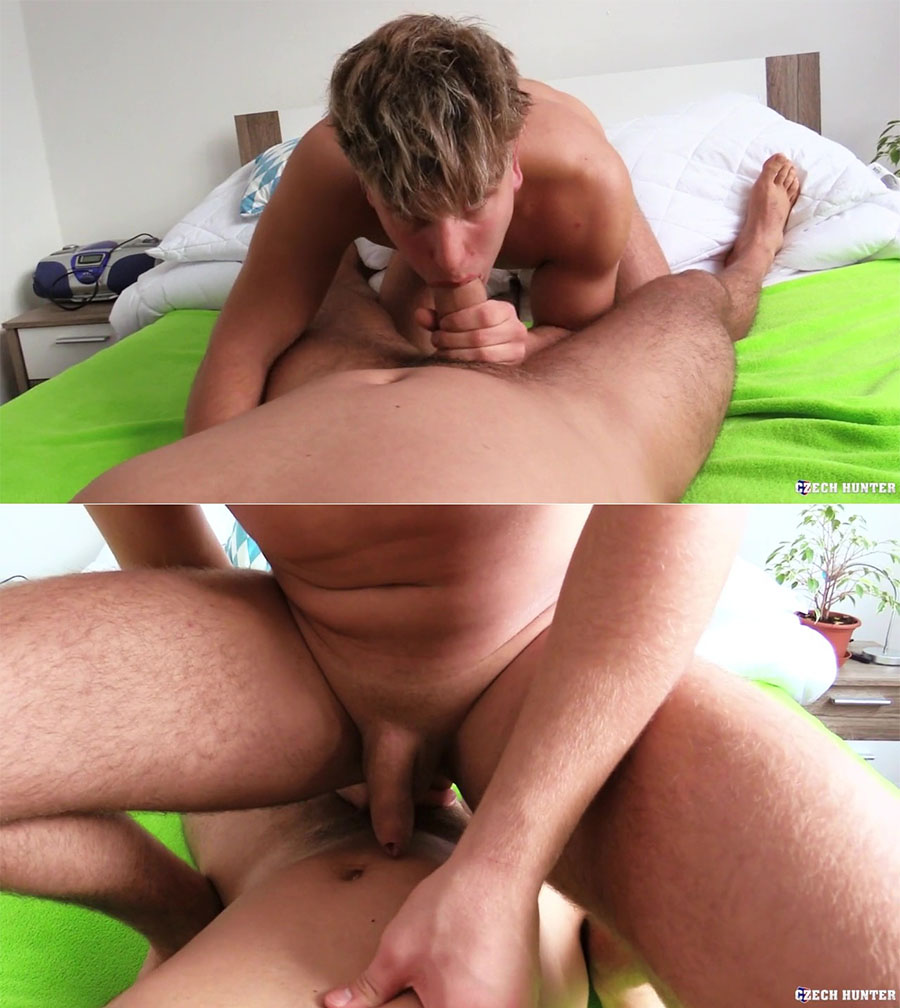 Production year: 2021
Country: Czech Republic
Studio: CzechHunter
Genre: Amateur, Interview, Blow Job, POV, Anal Sex, Bareback, Big Dicks, Masturbation, Cumshots
Duration: 00:26:27
Description: I heard there was an outdoor fitness nearby, so I decided to pay it a visit. Where else could I find hot dudes hanging out in the morning? There was only one, his name was David, and he was just adorable.
This 18-year-old cutie was giving me a boner from the beginning. First, I convinced him to do a few pull-ups and then to take me to his place. I was lucky that his parents weren't at home. I had to give him a lot of cash, of course. He was a student with no job so extra money came in handy. The guy wasn't shy at all and once he got paid, he was ready to do almost anything. We fooled around on his bed for a while and when I couldn't take it anymore, I gave him nice pounding. I'm not sure but I think my new friend really liked it. Hopefully we will see him again once he spends everything.