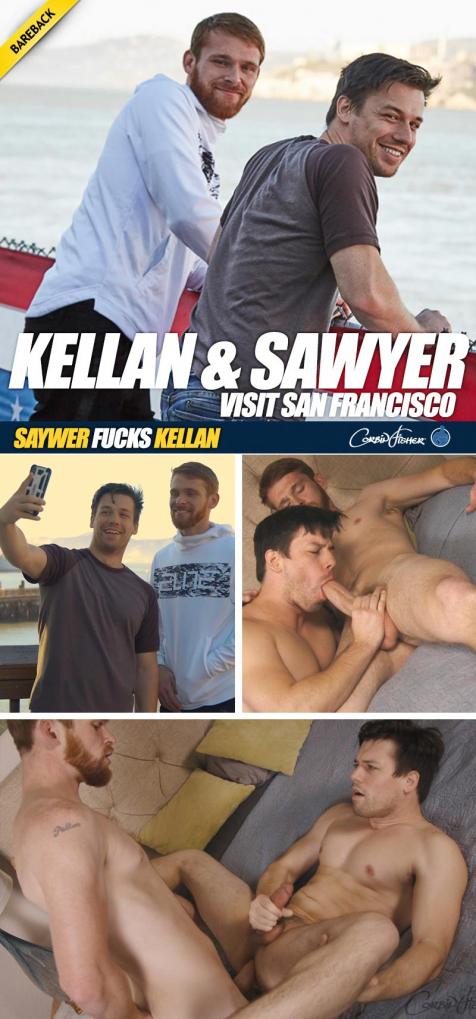 Production year: 2018
Country: USA
Studio: CorbinFisher
Genre: Bareback, Oral Sex, Big Cocks, Blowjob, Anal Sex, Cumshots, Young Men, Kissing, Masturbation, Rimming
Duration: 00:23:49
Description: Sawyer and Kellan are both veterans here at CF, and we thought it was past due that they got to spend some time together, so first we sent them to do a little exploring on a beautiful day in the Bay Area – complete with a visit to Alcatraz and some footage of seals frolicking!
After that, though, they came back to the house to do a much more intimate exploration! Kellan goes to town sucking Sawyer's huge cock, before Sawyer chows down on Kellan's hot ass. After they're both good and ready, Kellan rides Sawyer's cock for all its worth! Not one to let the other guy do all the work, Sawyer gets Kellan bent over the bed, and then finally fucks him on his back until they both blow huge loads!